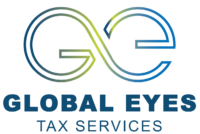 Global Eyes Tax Services provides international businesses with expatriate tax consultancy services on a flexible basis, often by being the primary port of call for our clients' tax needs. Our approach to working with our clients revolves around exceeding expectations with personality, quality, and responsiveness.
Gill Salmons, a Chartered Tax Adviser since 2002, has been working in expatriate tax for over 20 years. She has experience of working for Big 4 firms as well as Baker Tilly and Baker Tilly International in the UK, and has dealt with expatriate programmes of between 1 to 650+ expatriates abroad at any given time. Gill has extensive experience in overseeing tax compliance and social security for expatriates as well as consulting in related areas such as payroll matters and liaising with relocation providers. She has contributed articles relating to expatriate matters to several professional tax publications and has been an author for Tolley Guidance.
We can assist you in the way that suits your business best. We can either provide an internal tax resource on an outsourced basis or we can offer a full expatriate support service, to include services such as arrival and departure meetings, tax return and P11D preparation, modified payroll and gross-up/equalisation calculations, plus social security support if required.
We have experience in dealing with companies in the oil and gas industry, the technology sector, general trading companies, telecoms, retail, shipping, insurance and banking.